Powering Access to Brighter Lives Through Off-Grid Solar
We install clean, safe, affordable solar power systems for homes that lack access to a reliable electrical grid.
MWh of solar energy generated
metric tonnes of C02 offset
Solar Power That Suits You
Sun King home systems and lanterns accommodate a wide range of needs. Explore our products to find the best option for you.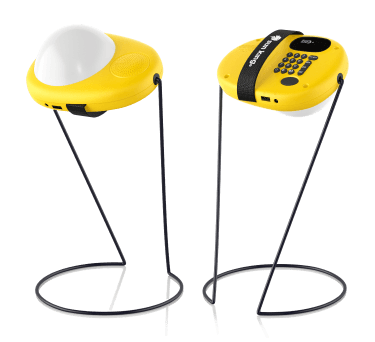 Long-lasting portable light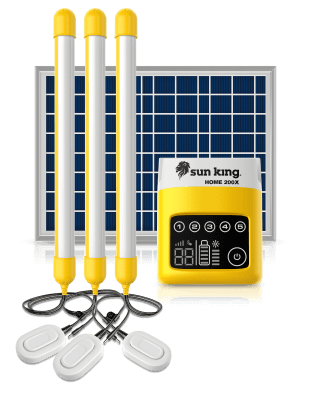 Full home lighting and appliance power
Introducing the Home 200X
The Sun King 200X allows customers to add additional solar power and battery capacity over time. Expansion is effortless because the platform grows with your energy needs.
"I am so happy to have a Sun King product. It has helped me to boost my business and given me more working hours. I don't have to be bothered anymore with the electricity issues and for that, I am truly thankful."
Emily Mutave
"The Sun King lamp is very bright and makes my shop visible from afar. When the electricity goes off in the market, it's me who has the power there. I feel on top of the world."
Alvin Muthini
"Before, my grandkids were not able to study due to the smell of the kerosene lamp. It made them nauseous. I was worried as it affected their grades as well. However, now that we have a continuous supply of bright light, they can study for long hours."
Mwende Kathilu